EU New Regulation: EU 2017/1000, June 13 2017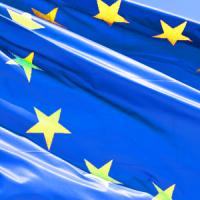 A new European Commission Regulation 

EU 2017/1000

was published on June 13 2017 regarding perfluorooctanoic acid (PFOA), its salts and PFOA-related substances.
The regulation requires that by 4th July 2020, fire fighting foam concentrates are not allowed to include a concentration greater or equal to:
25 parts per billion (ppb) of PFOA or its salts
1000ppb of one or a combination of PFOA-related substances
Our range of Aberdeen Foam AFFF-C6 concentrates already meet this regulation - and contain considerably fewer than the maximum quantities allowable under this regulation - three years before it comes into force!
  Component
Amount allowable under EU Regulation EC 2017/1000

Amount contained in a typical produced Aberdeen Foam AFFF-C6 concentrate

<

25ppb
 0.015ppb
 

<

1000ppb
 0.54ppb
Further information on PFOA and the background to these changes can be read in our Knowledge Base here.
---
Note: 1 part per billion = 0.0000001% of a substance, so typically our Aberdeen Foam AFFF-C6 contains 0.0000000015% of PFOA or its salts and 0.000000054% of PFOA-related subtances.