Introducing our new Worldwide Testing Service!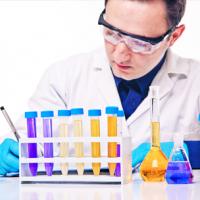 We know it's not always easy to access a local foam test Laboratory, especially one with a proven track record that can deliver a fast, effective and impartial service.
We have therefore worked hard to introduce a new, proven, worldwide Foam Testing Service so that no matter where you are in the world, you can have your Foam Concentrates and Produced Foams tested by our leading, independent Foam Test Laboratory.
Based in Aberdeenshire, the European Oil & Gas hub and with over thirty years' experience in the industry, we can now offer all UK & International clients a fast, flexible and personal Testing Service.
Our new worldwide online system has three foam testing packages available:
Full Service: Not only will we send you a free foam sampling pack which includes everything you need to quickly & correctly take your samples first time, we will also organise the collection and delivery of these samples back to our Lab.  You only have to take your samples, we'll take care of everything else and send you a comprehensive Test Report - 

Click 

here

 to find out more and to book

Test only service: simply take your samples using your own bottles and return your samples whenever you're ready. You can organise and book your Test Only service online today- 

Click 

here

 to find out more

Quote me service: This option is perfect for those looking for large volume testing or those new to Foam Testing, we can provide you with a bespoke quote to meet all your needs - 

Click 

here

 to find out more
Our website www.foamtesting.com offers a range of step by step guides on how to take your Foam samples, as well as a comprehensive information and downloadable resources section – ensuring you have everything you need to take your samples right, first time!
For more information about any of our Foam Testing Services, please contact our team on:
Email: info@foamtesting.com
Tel: +44 (0) 1561 361515