Restriction on the use of AFFF-C6 offshore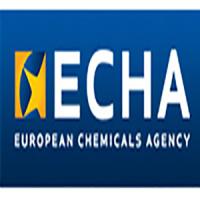 In our opinion, AFFF-LF-C6 foams as used in the North Sea UKCS do not, at this moment, have a Fluorine Free drop-in replacement which can be used by our offshore customers.
However, the rate of development of F3 foam is such that it is safe to assume that within the next 5+ years a suitable F3 foam will be available to meet offshore needs.
Several problems need resolved in regards to F3 foams relating to:
application rates
international critical performance standards
possible redesigning of produced foam equipment
the inability of available F3 foams to perform as well as AFFF-C6 foams
For these reasons, Oil Technics (Fire Fighting Products) Ltd., manufacturer of AFFF for over 35 years, is recommending to the European Committee for Socio-economic Analysis (SEAC) that a derogation on the proposed restriction of the use of AFFF offshore is applied. Such a derogation has already been granted to the use of AFFF on tank farms.

| | | |
| --- | --- | --- |
|   | To download a copy of our statement, please click or tap here. |   |
---
If you have any questions or would like to discuss this subject further, please don't hesitate to contact us.