Updates on PFAS in use and in the environment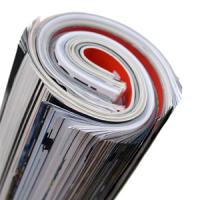 Two updates have recently been published regarding Per- and Polyfluorinated Substances (PFAS), including fluorosurfactants used in firefighting foams.

Firstly, the Federation of German Industries (BDI) have published a position paper to the European Chemicals Agency (ECHA) titled "EU chemicals legislation: Restriction of PFAS - Evaluation of the envisaged restriction procedure."
This paper confirmed the opinion that, due to major differences in health and environmental characteristics between sub-groups, PFAS should not be treated simplistically as a single group. For example, C6 telomers - such as used in C6 AFFFs - are very different from C8s and so should be treated differently within EU legislation.
---
Secondly, a report summarising 2017-8 data on the presence of PFAS in the blood serum of the US general population has been published by the American Centers for Disease Control and Prevention (CDC).
Among its findings on the 1,929 people sample were:
PFHxA (C6) was not detected in any age or demographic group - presumably because it has a short human half-life (32 days average), is excreted in urine and the general population is ubnlikely to have any exposure at all.
PFOA and PFOS (both C8) levels have steadily declined since 2011 - around 32% reduction for both in 2018
PFHxS (also C8) is reducing more slowly - around 15% since 2011, possibly due to its significantly longer human half-life
In our opinion, these findings justify the restrictions imposed on C8 PFAS but do not warrant the same being proposed on C6 telomers.
---
If you have any questions or would like to discuss this subject further, please don't hesitate to contact us.
Our thanks to Mike Willson for his help with this article.