US Federal Air Administration Admits No Fluorine Free Foams meet Milspec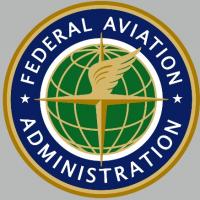 The US Federal Air Administration (FAA) have published a "Cert Alert" discussing a recent change to the Military Specification (Milspec) related to firefighting foams used in American Airports.
The use of fluorinated foams is no longer a legal requirement and the FAA are encouraging operators to use a suitable Fluorine Free alternative – however, they admit they have yet to identify one that meets the required Milspec for use of foams in airports!
The most important points raised in the alert are:
The Milspec - MIL-PRF-24385F(SH) - previously specifically required the use of fluorinated foams: it has now been revised to allow the use of fluorine free foams.
While the use of fluorinated foams is still acceptable, the FAA are now encouraging airport operators to source a fluorine free alternative which meets current Milspec performance requirements.
Any foam used in a US airport must have approval from the FAA and this will need to be sought before any fluorine free foam can be used.
However, the FAA note that of the nineteen fluorine free foams they have tested, none can actually meet the current Milspec performance requirements!
The FAA plan to eventually adopt the new fluorine-free Milspec that is being worked on by the US Navy, with a planned completion date of January 31st 2023.
Furthermore, the FAA point out there are "safety concerns" with the use of F3 foams, including an increase in extinguishment time, issues with reignition and potential compatibility issues with other firefighting agents and existing equipment. 
| | | |
| --- | --- | --- |
|   | To download a copy of the FAA Cert Alert, please click or tap here. |   |
---
If you have any questions or would like to discuss this subject further, please don't hesitate to contact us.