Aberdeen Foam 1% Class A
1% Class A Foam Concentrate
A synthetic Fluorine Free Fire Fighting Foam concentrate for Class A fires, e.g. forest fires, structural fires and tyre fires.
Formulated for use with either fresh or seawater.
Highly versatile and suitable for use with a range of equipment, methods of application and proportion rates - intended for use between 0.1% and 1.0%.
Can be used on small Class B hydrocarbon fires such as fuel tanks leaks or minor spills.
Not suitable for use on fuels which are polar solvents and water miscible such as alcohols, ketones, aldehydes and ethers.
Provides quality protection from Class A fire risks such as rubber tyres, coal, paper & wood and forest fires
Economical - proportioning rates of between 0.1% and 1.0%
Versatile - can be used in different equipment and application methods
Easily premixed and excellent foaming properties
Environmental impact
Water based   
Classified as readily biodegradable
Fluorine free   
Low toxicity to aquatic life
Not classified as hazardous to the environment
Applications
Aberdeen Foam 1% Class A concentrate provides quality protection wherever Class A materials (ie. tyres, paper, wood) present a fire risk.
Suitable of use at Class B minor incidents such as small hydrocarbon liquid spill fires.
Proportioning Information
Use between the following proportions:
Helicopter buckets: 0.3 - 0.6% (between 3-6 parts foam concentrate to 997-994 parts water)
Handline air-aspirating nozzles: 0.3 - 0.5% (between 3-5 parts foam concentrate to 997-995 parts water)
Handline non-air-aspirating nozzles: 0.3 - 0.6% (between 3-6 parts foam concentrate to 997-994 parts water)
Compressed Air Foam Systems (CAFS): 0.1 - 0.3% (between 1-3 parts foam concentrate to 999-997 parts water)
Use in fire breaks or small hydrocarbon fires: 1.0% (1 part foam concentrate to 99 parts water)
Proportioning rates will vary depending on the quality of the foam blanket required and are given for guidance only.
Aberdeen Foam 1% Class A foam concentrate is readily proportioned with the following equipment:
In-line inductors (fixed or portable)
Balanced pressure variable flow proportioners
Around the pump proportioners
Bladder tank Balanced Pressure proportioning skid
Handline, aspirating nozzles with fixed inductor pickup tube
Physical properties
| | |
| --- | --- |
| Appearance | Clear pale straw liquid |
| Specific gravity | 1.02-1.03 |
| pH @ 20°C | 7-8 |
| Viscosity @ 20°C (mPas) | 9.0 |
| Surface tension @ 20°C (N/m) | 0.023 (1%); 0.027 (0.5%) |
| Freezing point (°C) | -13 |
| Lowest use temp. (°C) | -5 |
| Expansion* |   |
| 25% drainage (minutes) |   |
| Max. storage temp. (°C) | 49 |
| Min. storage temp. (°C) | -5 |
| Freeze/thaw effect | None |
* Foam quality will depend on the foam equipment used and the operating conditions. The above are tested in accordance with UK Defence Standard 42-40.
Additional information
For additional information on fire fighting foam concentrates including C6 foams, foam testing, compatibility, shelf life and pack sizes, please refer to our FAQs section.
Back to top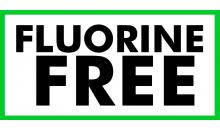 Find out more about
Aberdeen Foam 1% Class A
Close X