Trainol 6
6% Fluorine Free Training Foam Concentrate (TF)
A fluorosurfactant free training foam which mimics the application and physical properties of Angus TridolC6 S AFFF 6% fire fighting foam.
Trainol 6 is a Fluorine-Free Foam (F3) concentrate for 6% usage, which has been specially formulated to provide a unique training foam with a synthetic base material but no fluorosurfactants. 
Trainol 6 mimics the performance of Angus TridolC6 S6 AFFF, the aviation industry standard for fire fighting foams, to provide realistic fire training without the use of fluorinated chemicals. 
With almost identical induction characteristics to Angus TridolC6 S6 AFFF, Trainol 6 is the first foam which can be used routinely as a substitute for vehicle and equipment testing, while complying with Civil Aviation and Environment Agency regulatory requirements.
Developed to permit front line fire fighters to receive continuous training to maintain high standards
Complies with Civil Aviation and Environment Agency regulatory requirements for vehicle and equipment tesing
Use at 6% through conventional foam induction and delivery equipment
Readily Biodegradable
Why choose Training Foam? 
Trainol 6 was developed to meet the stringent environmental and regulatory requirements of the aviation sector, but this does not limit its use to aviation. Trainol 6 has clear training benefits for other fire fighting applications like offshore drilling and production platforms.
Angus Fire has increasingly recognised its joint responsibility with foam users to ensure that the environmental impact from the use of foams and fire ground run-off is minimised. A key element of this responsibility is to control and reduce the volume of fluorosurfactants and other potentially harmful chemicals being released into the environment.
The use of low toxicity training foams permit front-line fire fighters to be continuously trained in critical fire fighting techniques to ensure high performance standards are maintained.
The potential for conflict between all these objectives is clear, no more so than in aviation fire fighting. Angus Fire has developed Trainol 6 Training Foam to eliminate this conflict and allow foam users to meet their key objectives and responsibilities within the legislative requirements.
Environmental Impact       
Trainol 6 is formulated for minimum environmental impact. It is produced from synthetic detergent, and is free of fluorinated chemicals, and glycol ethers. It is also readily biodegradable.
Applications  
Trainol 6 should be used in training through conventional foam induction and delivery equipment (such as the Angus Hi-Combat range of portable foam equipment). It is not recommended for real life fire fighting incidents.   
Induction
6% induction is recommended to simulate induction and foam quality performance of TridolC6 S6.
Physical properties
| | |
| --- | --- |
| Appearance | Yellow liquid |
| Specific gravity @ 20°C | 1.00 - 1.02 |
| pH @ 20°C | 7.5 - 8.5 |
| Viscosity @ 20°C (mm2 sec-1)  | 1 |
| Max. continuous storage temp. (°C) | 49 |
| Max. intermittent storage temp. (°C) | 60 |
| Freezing point (°C) | -3 |
| Lowest use temp. (°C) | -3 |
| Expansion ratio  | > 7:1 |
| 25% drainage time | > 3 minutes 30 seconds |
 * Foam generated using the U.K. Defence Standard DEF42-40 5 lpm branchpipe at 7 Bar pressure. Foam collected in a 1630 ml N.F.P.A. drainage pan.
Storage
Trainol 6 should be stored in the original containers and according to Angus Fire's storage recommendations.
The labels are colour coded green to avoid confusion with front-line Angus fire fighting foams.
Trainol 6 should be used within 2 years from the date of purchase.
Back to top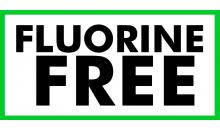 Find out more about
Trainol 6
Close X