ANU PFAS Health Study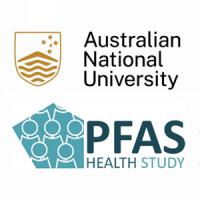 The Australian National University (ANU) has published a study on potential health effects of PFAS in three areas of Australia with known PFAS environmental contamination.
The PFAS Health Study identified and analysed the potential health effects related to exposure to PFAS chemicals, conducted in four parts:
focus group discussions
blood testing of PFAS concentrations in serum and biochemical markers of health
a survey of PFAS exposure history and self-reported health status
data linkages to examine perinatal outcomes, childhood development, and cancer and cause-specific mortality outcomes
Conclusions:
"The [PFAS] effects are small and unlikely to lead to poor health outcomes"
"People living in all three PFAS affected communities, irrespective of PFAS serum concentrations were more likely to have experienced psychological distress than those who lived in comparison communities. …The evidence for other adverse health outcomes was limited. For most health outcomes studied, findings were consistent with previous studies that have not identified contributing links between PFAS and health."
"There was limited evidence to support a contributing link between PFAS exposure and most adverse health outcomes included in the study. For most of these outcomes, the differences in rates between PFAS affected and comparison communities were relatively small."
PFHxA and 6:2 FTS were not detected in blood serum from any exposed community members, or comparative communities.
Psychological distress presumably derived from anxiety and worry that their health would be severely impacted, based on 'media-hype', 'blighted' property values, contaminated drinking water, and fear of family harm - none of which thankfully seems to be eventuating.
---
To download a summary of this study, please click or tap here.
---
If you have any questions or would like to discuss this further, please don't hesitate to contact us.
Our thanks to Mike Willson for his help with this article.