Fluorine Free Foams - Performance and Environmental Impact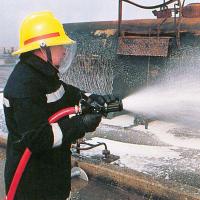 An article discussing the issue of performance and its environmental impact has been written and published by Nigel Joslin of Angus Fire. Titled "Am I Alone in thinking..?", the article was presented at a seminar on Fluorine Free Foam, presented by Angus Foam in Manchester, June 2014.
A copy of the article can be downloaded here.