Independent Evaluation of Fluorine Free Foam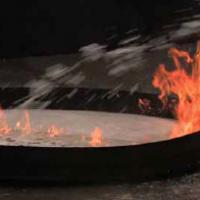 An article entitled "Independent Evaluation of Fluorine Free Foams (F3)", written by Mitch Hubert, Chang Jho and Eduard K. Kleiner of Dynax, was recently featured in Asia Pacific Fire magazine.
The article summarises the results of five F3 agents which were independently evaluated and compared under the same test conditions against the fire performance standards of ICAO Level B.
To download a PDF of this article, please click here or Asia Pacific Fire's website can be found here.
For more information, please contact us or call on +44 (0) 1561 361515.
Posted 20th October 2012