RISE F3 Foams Performance Study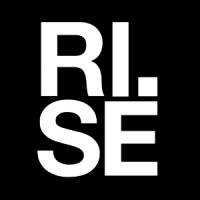 Published in the Fire Technology Journal, the Rise Research Institutes of Sweden has carried out a 2022 study comparing the fire performance of eleven fluorine-free firefighting foams on a variety of fuels and using different application methods.
The performance of the selected PFAS-free firefighting foams was evaluated at 'room temperature' using different fuels - Jet A1, commercial heptane and diesel - and using both fresh water and synthetic sea water. Moreover, different firefighting foam generation techniques and application methods were evaluated.
The study concluded:
"None of the [eleven F3] products in the study met the fire test performance requirements in all the referenced standards [ICAO Level B, EN1568-3, IMO Marine approvals]."
"Instead, the products seem to have different niches where they perform best eg. types of fuel and water. This highlights the importance of testing in an environment as close to reality as possible."
It is suggested that relying on fire test approvals - such as ICAO Level B, EN1568-3, UL162, LASTFIRE, ISO7203-1 and IMO - may be inadequate, especially since they mostly use Heptane as the test fuel, under "ideal conditions".
Safety factors are based on AFFFs and may not be adequate for more vulnerable F3s.
---
To read this article online, please click or tap here.
---
If you have any questions or would like to discuss this further, please don't hesitate to contact us.
Our thanks to Mike Willson for his help with this article.