Our 2017 Christmas Charity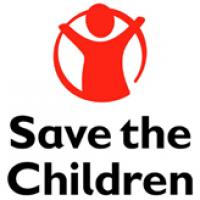 This year our Christmas Charity is:  Save the Children
Each year in an effort to save some trees, the money we would have spent on Christmas cards is instead donated to charity.  On December 15th 2017, all our team will be participating in Save the Children's Christmas Jumper Day in an effort to raise funds for this amazing charity.
If you are in the UK and would like to get involved and donate to our team, please text: TEAMOTL to 70050 to donate £5*.
About Save the Children:
Save the Children protect children, give them a healthy start and the chance to learn, working in 68 countries around the world, they work hard to reach every last child in the toughest parts of the world, including the UK.  In 2016, they reached: 
22.1 million children through their work on the ground
6.2 million children through their education programmes
323, 000 helped to stay safe from harm and abuse  
To find out more about Save the Children's operations, please click here.
How your money is spent:
Out of every £1 Save the Children receive, they spend:
£0.89 on their activities to benefit children

£0.10 to raise the next £1

£0.01 on governance and other costs

       To find out more, please click here

Source: Save the Children
---
* Terms & Conditions for text donations:
Texting is only available in the U.K.  You'll be billed £5 plus standard rate text message. Save the Children receives 100% of your donation. By texting you consent to future phone calls and SMS about the work that Save the Children does and how you can help support them.  Include NO INFO to opt out of all communications.  If you have any queries, please call Save the Children on: +44 (0) 20 7012 6400 
Other information:
Our Christmas Jumper Day reference number is: CJD170020542
Save the Children is a Registered charity England and Wales (213890) Scotland (SC039570)
Save the Children is registered with the Fundraising Regulator 
The Company is not affiliated with Save the Children in anyway
All relevant logos, Trade Marks and indicia are the property of Save the Children
---
In the UK and want to get involved? Please text: TEAMOTL to 70050 to donate £5*.