Aberdeen Foam Vapour Shield (Acid) C6
6% Acid Vapour Suppressing Aqueous Foam Concentrate
A high quality vapour suppressing foam concentrate.
Designed to provide an effective and stable vapour suppressing foam blanket on acid spills when used at 6% concentration.
Can also be used at 3% concentration to quickly extinguish and secure fires involving both:
Class B hydrocarbon fuels such as crude oil, gasoline, aviation kerosene and fuel oil
Polar solvents and water miscible liquids such as alcohols, ketones, aldehydes and ethers.
Formulated for use with either fresh or seawater, Aberdeen Foam Vapour Shield (Acid) C6 triple capabilities reduces the need to stock different foam types.
How do Vapour Suppression Foams work?
Many chemicals can destroy foam by combining with the surfactants used in its formulation, changing its pH or removing water by reaction or dissolution. Vapour Shield (Acid) C6 has been specially formulated to work effectively with acids without any adverse reaction.
When used at a concentration of 6%, Vapour Shield (Acid) C6 provides a stable, slow draining foam to effectively suppress vapours from accidental acid chemical spills.
Environmental impact
Contain no fluorosurfactants of chain length greater than C6
Biodegradable      
Butyl carbitol free
Low fluorine content
Low toxicity to aquatic organisms
Applications
Aberdeen Foam Vapour Shield (Acid) C6 concentrate provides quality protection wherever acid spills are a risk:
Road tankers and rail cars
Chemical storage facilities
Industrial processing areas
Also suitable for use as a fire fighting foam on Class B Hydrocarbon and Polar Solvent fuel fires or as a wetting agent for combating Class A fires (i.e.tyres, paper, wood).
Proportioning Information
Vapour suppression:
6 parts foam concentrate to 94 parts water (using a medium expansion nozzle)
Hydrocarbon fires:
3 parts foam concentrate to 97 parts water
Polar solvent fires:
3 parts foam concentrate to 97 parts water
Aberdeen Foam Vapour Shield (Acid) C6 concentrate is readily proportioned with the following equipment:
In-line inductors (fixed or portable)
Balanced pressure variable flow proportioners
Around the pump proportioners
Bladder tank Balanced Pressure proportioning skid
Handline, aspirating nozzles with fixed inductor pickup tube
Physical properties
| | |
| --- | --- |
| Appearance | Viscous straw liquid |
| Specific gravity | 1.02 |
| pH @ 20°C | 7-8 |
| Viscosity @ 20°C (mPas) | Non-Newtonian |
| Surface tension @ 20°C (N/m) | 0.019 |
| Freezing point (°C) | -3 |
| Lowest use temp. (°C) | 2 |
| Expansion* | > 6:0 |
| 25% drainage (minutes) | > 8.0 |
| Max. storage temp. (°C) | 49 |
| Min. storage temp. (°C) | -1.7 |
| Freeze/thaw effect | None |
* Foam quality will depend on the foam equipment used and the operating conditions. The above are tested in accordance with UK Defence Standard 42-40.
Additional information
For additional information on fire fighting foam concentrates including C6 foams, foam testing, compatibility, shelf life and pack sizes, please refer to our FAQs section.
Back to top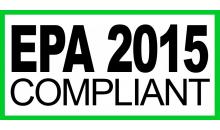 Find out more about
Aberdeen Foam Vapour Shield (Acid) C6
Close X