New Technical Manager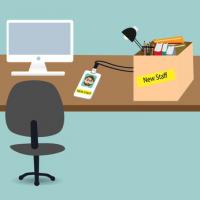 At Oil Technics we are pleased to announce the appointment of a new Technical Manager, Neil Benzie BSc (Hons) MSc. Neil will be leading the technical elements of product development, auditing, enquiries, regulatory approvals, registrations, R&D for the Oil Technics and Bio Technics ranges and managing the technical team.
Neil comments, "I have recently been appointed as Technical Manager at Oil Technics (March). I have previous experience working in Pharmaceuticals, Medical Devices, Analytical Testing, and also as an auditor for a notified Body. I hope to bring my previous experience to Oil Technics and Bio Technics to attain further regulatory approvals and help develop and introduce innovative industry leading products to the market."
Everyone at Oil Technics and Bio Technics welcomes Neil to our team and if you have anything you would like to ask him – or even if you just want to say hello – please feel free to get in touch.