Induction Foam
Induction Calibration Foam
A new, environmentally friendly and economical way to ensure your foam induction systems are calibrated correctly.
Designed to eliminate the need for discharging large quantities of fire fighting foam during system calibration, Aberdeen Foam InductionFoam liquid simulates the properties of foams whilst being environmentally friendly and economical.
Suitable for use with either fresh or seawater.
Not suitable for use as a fire extinguishment agent: for use as an induction foam only.
Simulates the physio-chemical properties of fire fighting foam
Fluorosurfactant free & environmentally friendly
More economical than using foam concentrates
HOCNF/Cefas (offshore) approved chemical components
Ideal for use where regular fire fighting foam calibration is required, for example the Marine sector and Offshore industry
Readily biodegradable with low aquatic toxicity
Avoids the need for hazardous waste disposal or discharge consent (always refer to local regulations before discharge)
---
| | |
| --- | --- |
|     | "Foam proportioning accuracy tests ... should, where possible, be carried out with environmentally compatible foam substitutes." |
|   | BS EN 13565-2: 2018, Paragraph 11.3.2.4.2  |
Environmental Impact
Designed for minimal environmental impact
Fluorine free
Readily biodegradable (>70% BOD/COD 5 days)
Low toxicity to aquatic organisms
How it Works
Instead of using foam concentrate, Aberdeen Foam InductionFoam is proportioned in the foam induction system with water.
The produced foam is collected and the Refractive Index is measured and compared with laboratory prepared samples, plotting the results on a calibration graph. This graph will tell you in a simple manner whether your system is within expected calibration limits or not.
Don't have access to the required equipment? We can test it for you: simply contact our Foam Testing Laboratory and we'll take it from there!
Applications
Aberdeen Foam InductionFoam is designed for use in system calibration wherever a non-foaming alternative to foam concentrate is required.
Designed especially for areas where discharge of fluorine containing foam is regulated or prohibited, such as:
Offshore platforms and helidecks
Petrochemical refining, processing and storage facilities
Marine terminals, power stations and road / rail loading racks
Rapid Intervention Vehicles and aircraft hangar systems
Harbours, docks, ports and vessels/ships at sea
Proportioning Information
Use at the same % induction as required by the foam concentrate in your system, eg for a 1% AFFF use at 1 part InductaFoam to 99 parts water.
Designed for the calibration of the following types of proportioning equipment:
In-line inductors (fixed or portable)
Balanced pressure variable flow proportioners
Around the pump proportioners
Bladder tank Balanced Pressure proportioning skid
Handline, aspirating nozzles with fixed inductor pickup tube
Physical properties
| | |
| --- | --- |
| Appearance | Aqueous blue liquid |
| Specific gravity | approx. 1.00 |
| pH @ 20°C | 7-9 |
| Viscosity @ 20°C (mPas) | Non-viscous |
| BOD5/COD | >70% |
| Freezing point (°C) | approx. 0 |
| Lowest use temp. (°C) | 10 |
| Max. storage temp. (°C) | 2 |
| Min. storage temp. (°C) | 35 |
| Freeze/thaw effect | None |
Compatibility
Aberdeen Foam InductionFoam should not be mixed with any other product.
The induction/proportioning system should ideally be flushed before use to remove any prior contaminants that could affect the result.
For further information or advice on compatibility testing, please contact us.
Storage, Shelf Life & Disposal
Best stored as supplied in original, unopened containers. Suitable for storage in containers and tanks manufactured from:
Stainless steel (Type 304L or 316L)
High density cross-linked polyethylene
RFP − vinyl ester epoxy resin only
Store between 2°C and 35°C and use within 12 months of manufacture.
Do not expose to temperature extremes and prevent contamination from foreign materials.
Since the proportioned solution from Aberdeen Foam InductionFoam test is lower foaming than produced fire fighting foam and contains no environmentally harmful chemicals, it is usually acceptable for direct release to storm drains leading to municipal waste water treatment facilities. Always refer to local regulations before discharge.
Back to top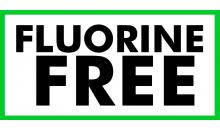 Find out more about
Induction Foam
Close X