Study: Firefighters' Absorption of PAHs & VOCs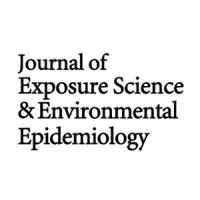 A study on firefighters' absorption of Polycyclic Aromatic Hydrocarbons (PAHs) and Volatile Organic Compounds (VOCs) has been published in the Journal of Exposure Science & Environmental Epidemiology.
The investigation aimed to gain a better understanding of the absorption of combustion byproducts during firefighting, by preforming biological monitoring (breath and urine) on firefighters who responded to controlled residential fires and examined the results by job assignment and fire attack tactic.
The research paper's evidence and comparative fire testing re-inforces the opinion that C6 foams remain the most reliable, most effective life saving response to major fires.
C6 PFAS are not categorised as bioaccumulative nor toxic, and prevent excessive smoke and runoff from polluting our environment and causing harm to human health. Many PAH & VOC breakdown products in smoke and runoff are known carcinogens eg. Benzene, Formaldehyde, benzo-a-pyrene, etc.
The 2019 study reported dermal absorption through skin as an important source of firefighter carcinogen exposure, even when Self Contained Breathing Apparatus (SCBA) is worn during structural fires (where Class B foams are not normally used).
Conclusions:
"The findings support previous work suggesting that dermal absorption plays an important role in the accumulation of toxicants during firefighting."
"Several studies have documented increased excretion of PAH and/or benzene metabolites in urine or breath following structural firefighting."
"Firefighters' exposure to chemical carcinogens, particularly those associated with by-products of combustion, has been postulated as a contributor to ... increased risk for numerous types of cancer."
---
To read this study online, please click or tap here.
---
If you have any questions or would like to discuss this further, please don't hesitate to contact us.
Our thanks to Mike Willson for his help with this article.