C6 Fire Fighting Foam - C6 Update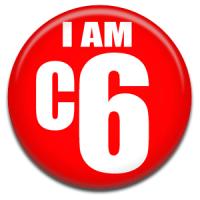 Over the last 15+ years, the Fire Fighting Foam Industry has been working to understand how environmental pollution arising from the use of non-C6 fluorinated AFFF concentrates can be removed.
As from February this year, the US EPA and the European Chemical Agency (ECHA) have approved fire fighting foams manufactured with fluorosurfactants using a maximum carbon chain of C6:
In the USA, C6 technology has now been approved by the EPA and the military as the way forward for AFFFs.
In the EU, the situation is a little more complicated.
ECHA has now exempted C6 technology and allowed C6 AFFFs to be sold within the EU.
In return, fluorotelomer manufacturers have been required to improve the quality of the C6 fluorosurfactants to reduce thequantity of C8 or greater fluorotelomer molecules present as an impurity within C6 fluorosurfactants to less than 1000ppb.
When our flurosurfactant suppliers have achieved this target, we will supply our customers with Certificates of Conformity to demonstrate ECHA compliance.
The articles included in our latest newsletter will provide you with further information on these important issues, but should you have any questions do please contact us.
Our latest C6 Foams update is out!

Read it today by downloading a PDF

here

 
Posted 15th February 2017